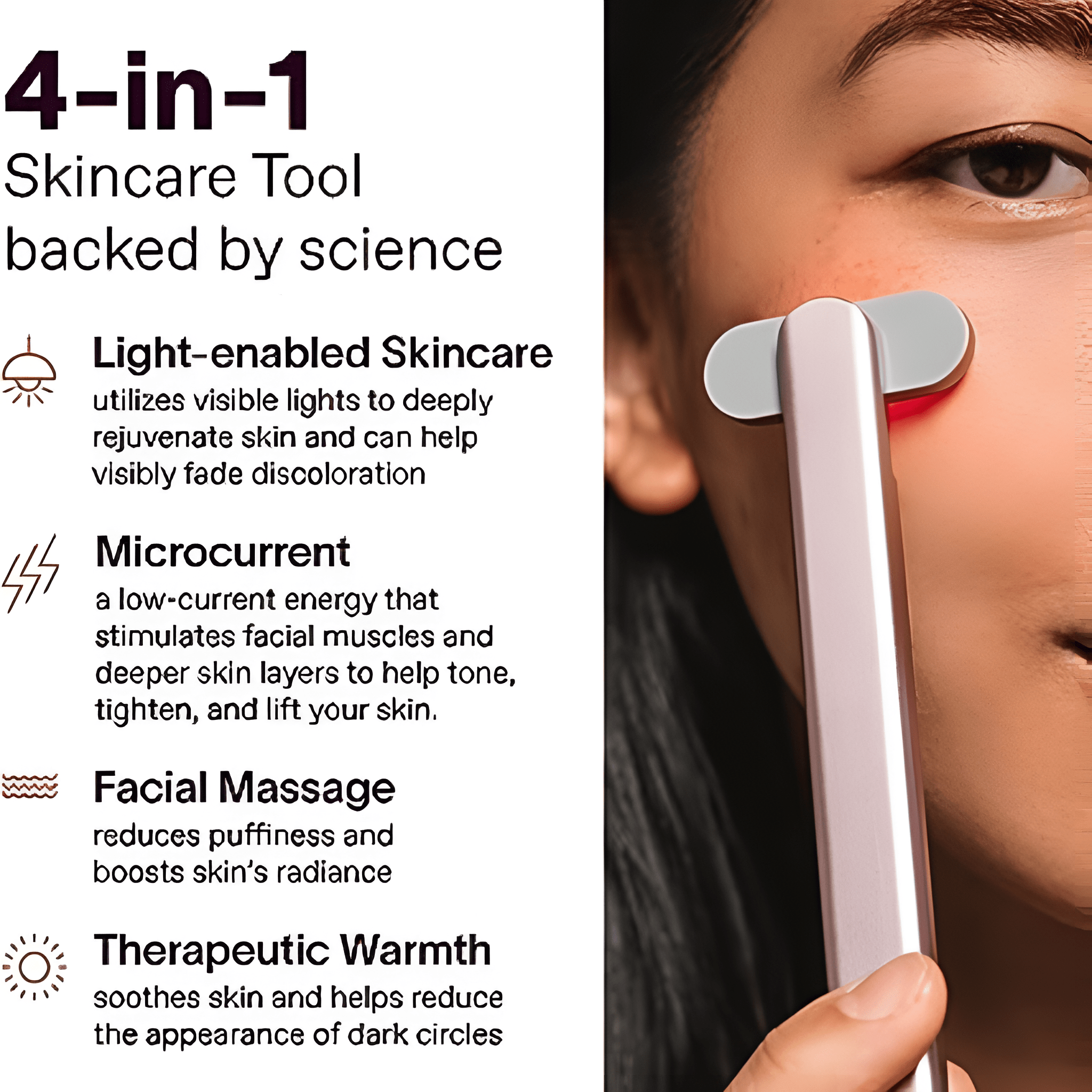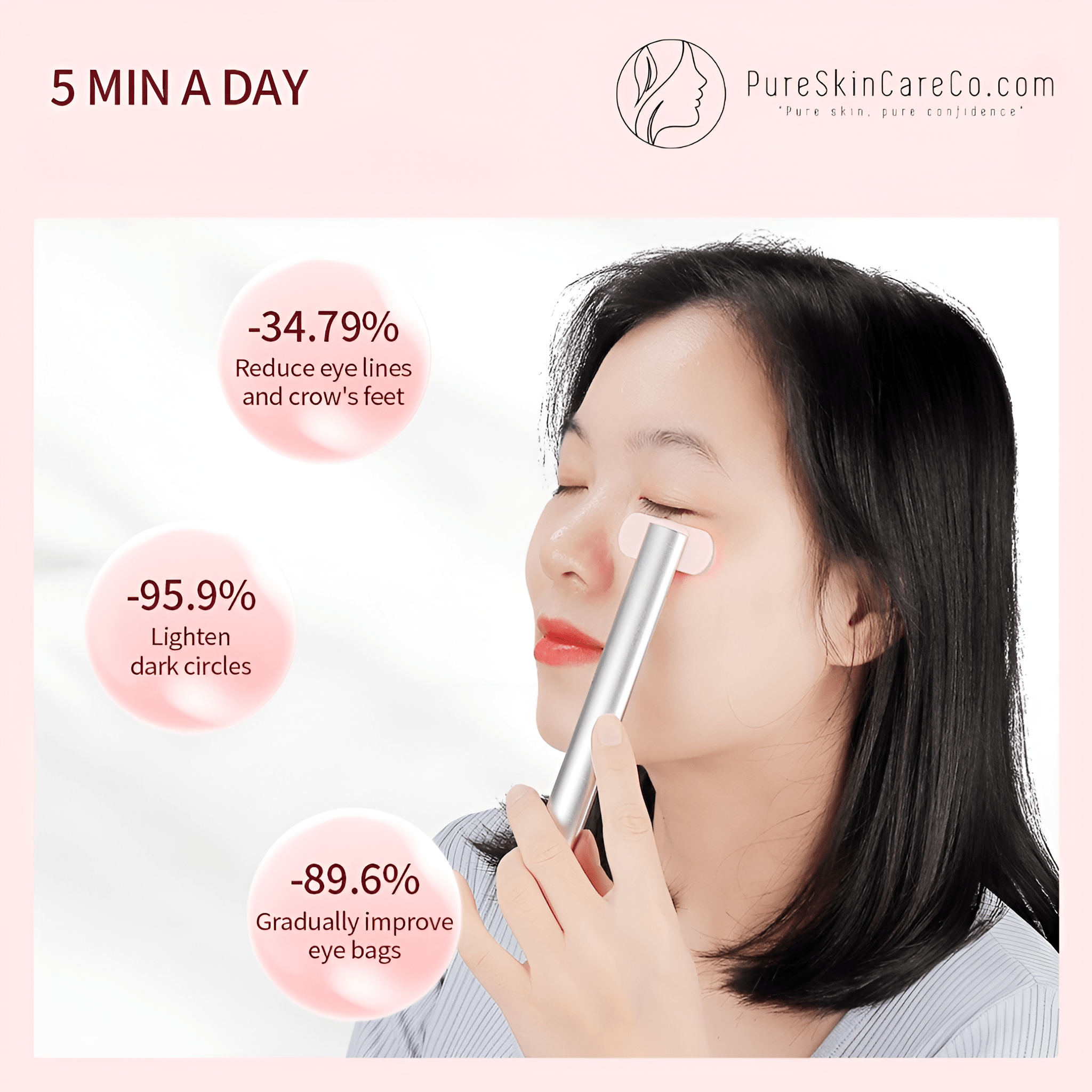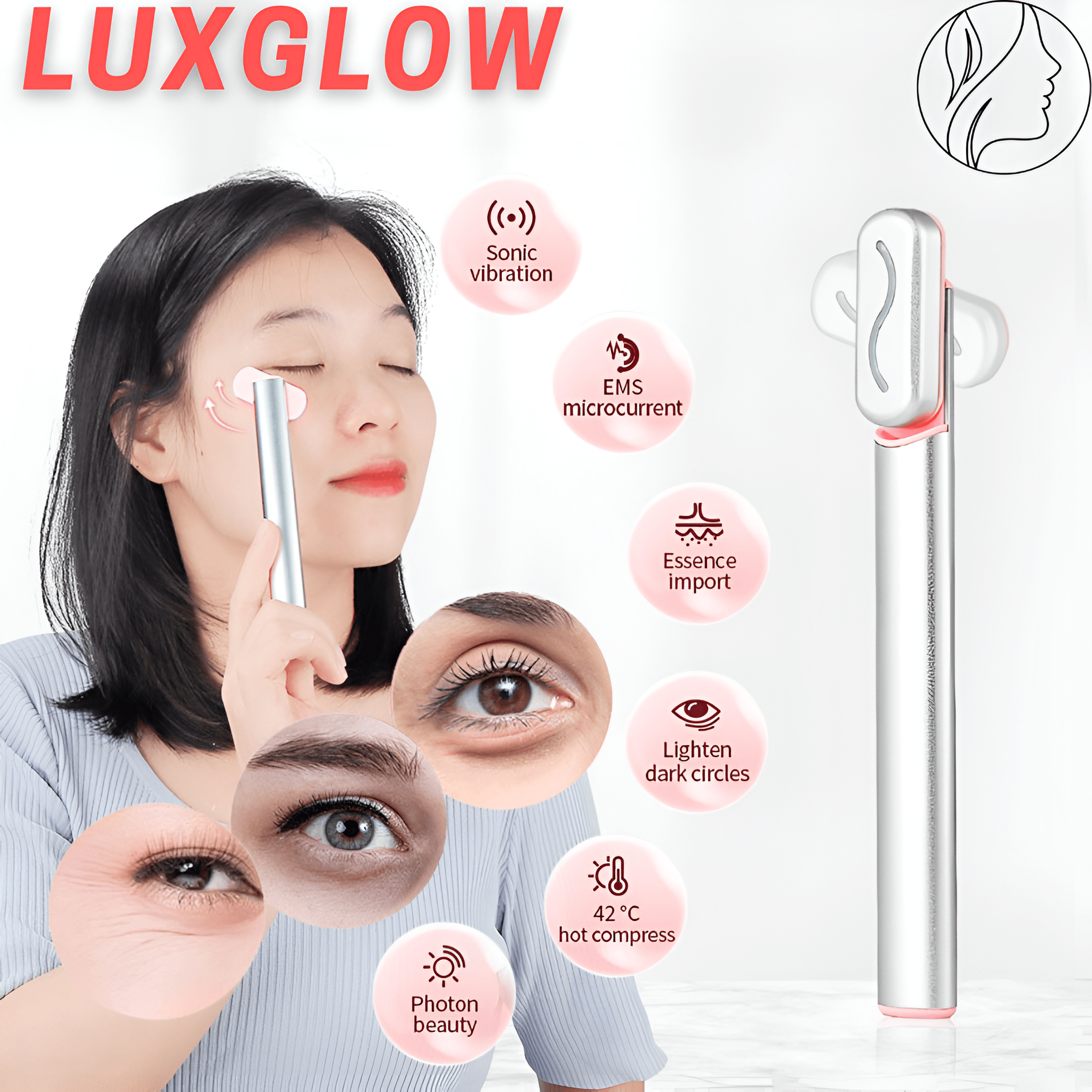 Sale price

$49.97 USD
Regular price

$64.94 USD
(/)
Introducing the LuxGlow Radiance Facial Wand
The epitome of cutting-edge skincare technology. Our 4-in-1 multifunctional wand is crafted to address the intricate needs of modern skincare, merging Red Light Therapy, Microcurrent Technology, and a warming Hot Compress functionality to rejuvenate and revitalize your skin. With its sleek, ergonomic, rose gold design, this portable device is not only a treat for the eyes but also a powerhouse of benefits. Whether it's combating the early signs of aging, tightening sagging skin, or breathing life back into a dull complexion, the LuxGlow Wand is your all-in-one solution to a radiant, youthful appearance. Elevate your skincare routine with a fusion of science, luxury, and convenience.

Modern skincare challenges
such as aging signs, sagging skin, dark circles, and environmental damage often demand costly and time-consuming salon treatments. Moreover, today's fast-paced lifestyles make it difficult to maintain extensive skincare routines, and the search for safe, non-invasive solutions that cater to individual needs has become more pressing than ever. Many are also seeking convenient, portable tools that effortlessly fit into their on-the-go lives without compromising on efficacy.
Main Features
The LuxGlow Radiance Facial Wand encapsulates innovation and elegance in its core features. Its 4-in-1 functionality means it's versatile, providing a suite of treatments in one sleek device. At its heart is the Red Light Therapy, known for promoting skin health and combatting aging signs. Working in tandem with this is the Microcurrent Technology, sending gentle electric pulses to stimulate and revitalize the skin's surface. Its ergonomic design ensures a comfortable grip and ease of use, while the portable nature makes it an essential travel companion. Adorned in a modern rose gold finish, it doesn't just perform efficiently but looks the part. The adjustable intensity settings provide a tailored experience, and the rechargeable battery means it's always ready to serve your skincare needs, anytime, anywhere.
Features
At the heart of the LuxGlow Radiance Facial Wand's user experience lie its thoughtfully integrated UX features. The Sonic Vibration technology offers a gentle massage sensation, stimulating blood flow and ensuring effective product penetration, granting a spa-like experience with every use. Complementing this is the Microcurrent functionality, which delivers delicate electric pulses, toning facial muscles, and promoting cellular activity for firmer and youthful skin. The Photon Beauty feature harnesses the power of varied light wavelengths to rejuvenate the skin, with a special focus on the red spectrum known to combat signs of aging. Moreover, this harmonious blend of technologies has been found to be especially effective in addressing one of the most stubborn skincare concerns: dark circles. Through increased circulation and enhanced cellular turnover, the LuxGlow Wand visibly lightens under-eye darkness, revealing refreshed and brightened eyes.
What's Included?
1 USB Charger
1 Manual
1 LuxGlow Wand

4-in-1 Radiance Facial Wand, Red Light & Microcurrent Therapy
Sale price

$49.97 USD
Regular price

$64.94 USD
Choose options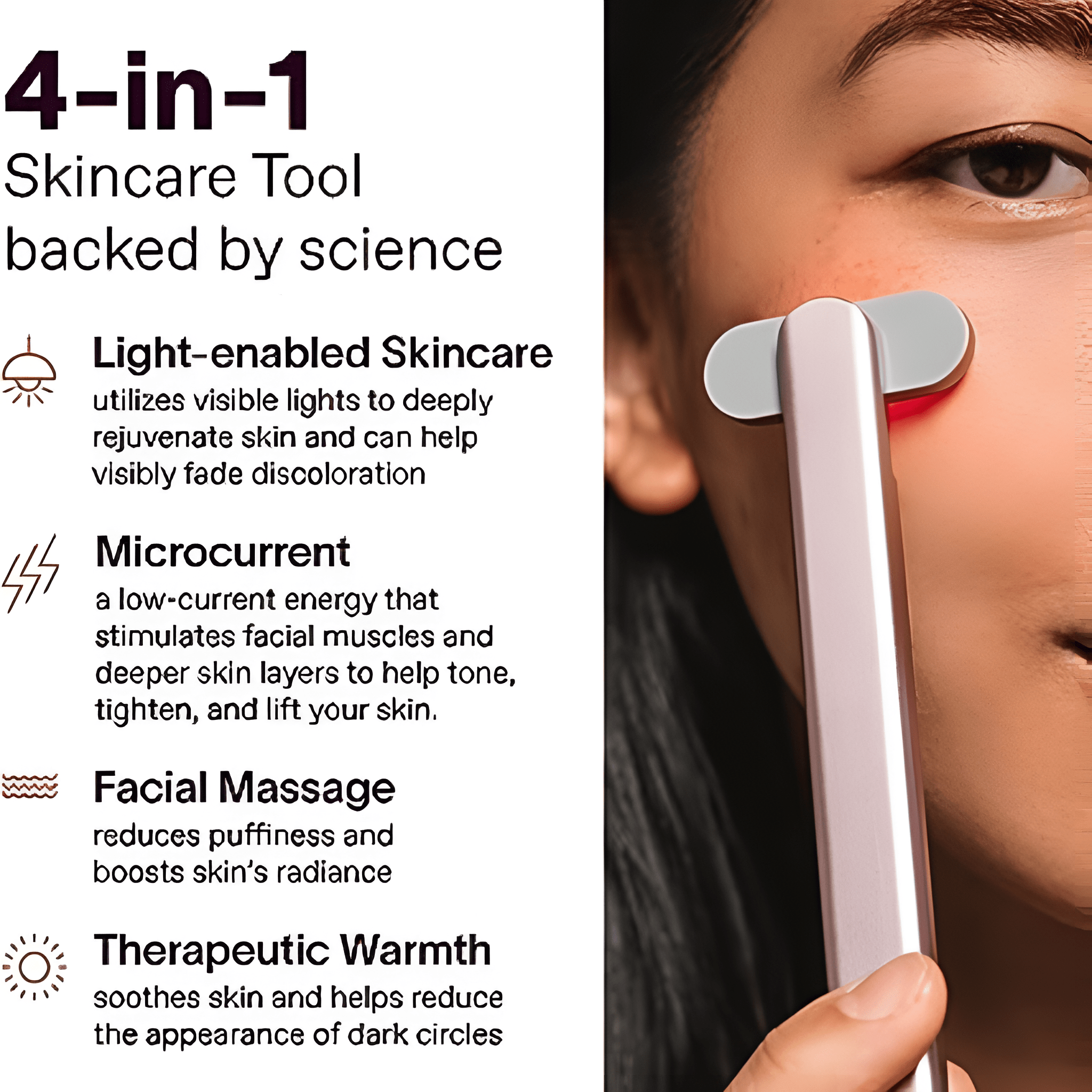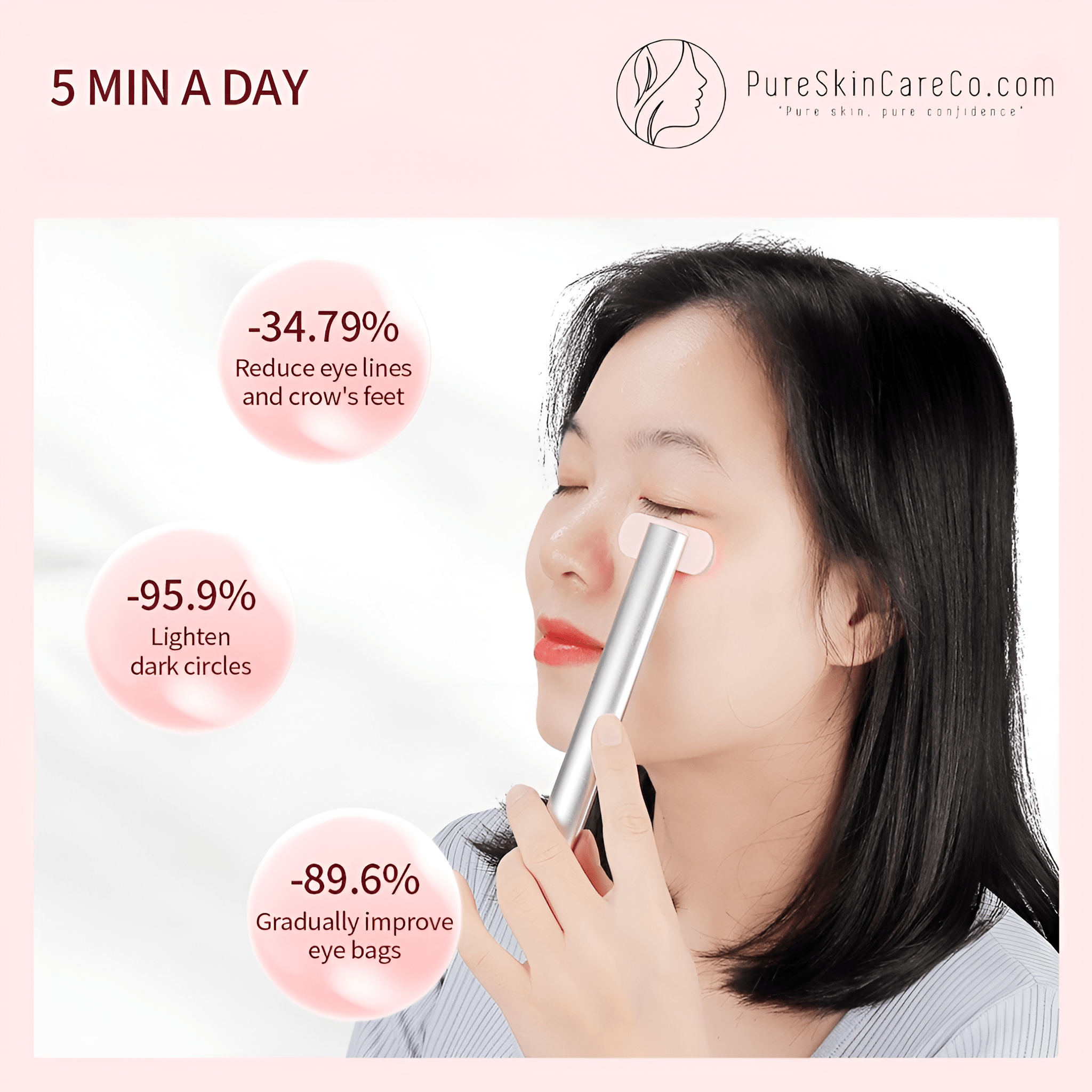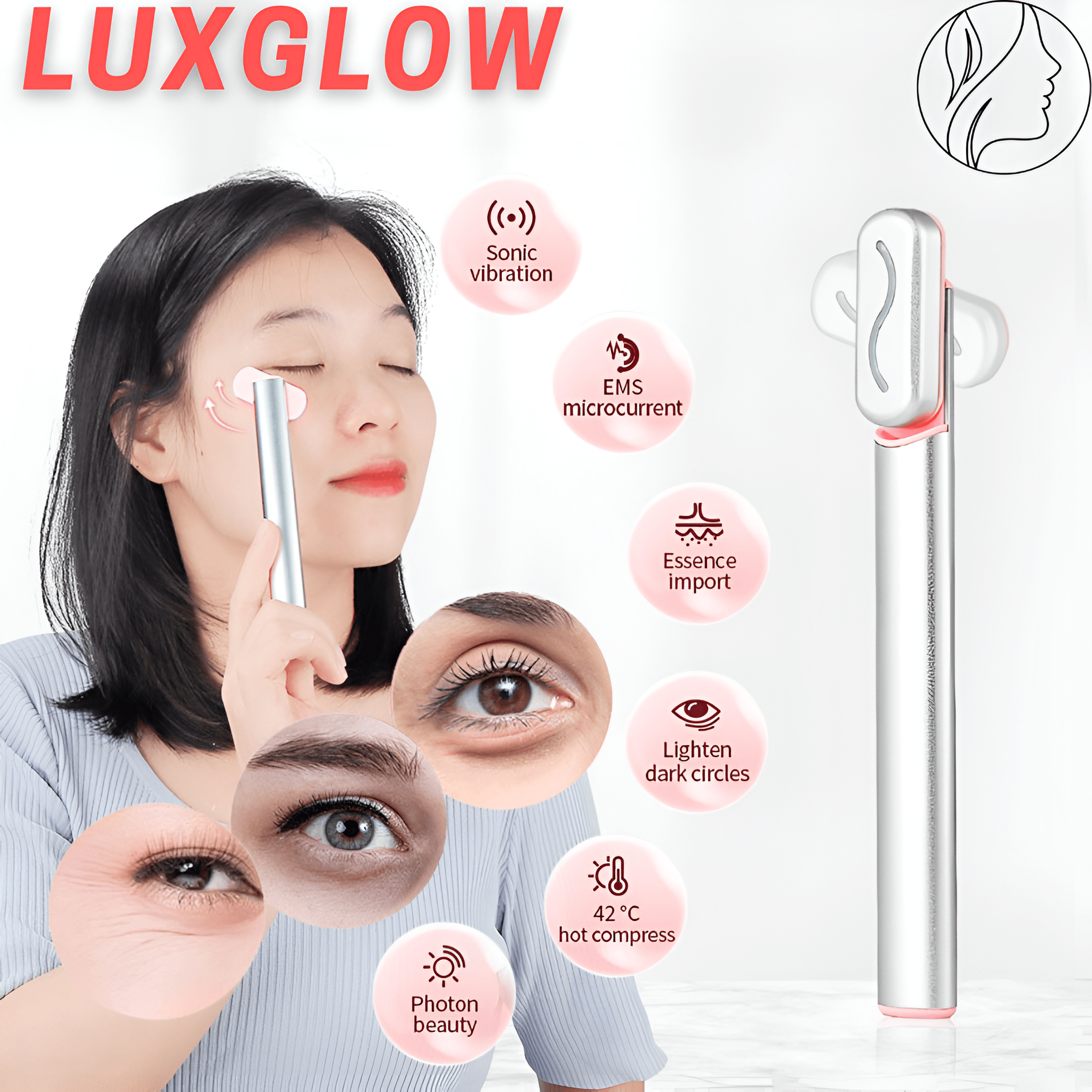 Sale price

$49.97 USD
Regular price

$64.94 USD
(/)
View details